TRANSFORM Your Everyday Parenting Challenges!
Are you shouting at your kids waaaaay more than you want to?
Are the sibling fights, constant whining, or bedtimes that go on *forever* grinding you down?
Do you want to parent with respect and without punishment, but just don't know what that looks like on a day-to-day basis, especially in the heat of the moment?
If your kids are aged 1-7 years old, ANNOYING to AMAZING! can help
- Learn respectful ways to manage difficult behaviour so that you reduce frustration & shout less
 - Reduce your child's fears & anxiety so they become more resilient
 - Discover play as a discipline tool so you can effectively deal with what's really going on for your child
 - Understand your child's brain so that you know what to do when your child has a tantrum or angry outburst
  - Discover how to better manage your own emotions & reactions so you can be more of the parent you know you can be
 - Feel more confident as a mum again!
There are times when being a parent is HARD WORK
When you're asking your child to do something really reasonable, and you're met with protests and refusal
When you patiently explain why they shouldn't lash out, be mean or scream the place down when you say no, and they just. don't. listen.
When you can see that your child is struggling, but nothing you do seems to make any difference
Traditional discipline methods focus purely on the child's behaviour.
Which ignores the reasons behind the behaviour and fails to effectively address what's really going on for them.
Instead, what your child needs is connection, empathy and help with their emotions which are causing the behaviour.
But it's hard to know what that actually looks like, especially in the heat of the moment, and it can be hard to manage your own emotions as well.
Welcome to 8 weeks of intensive support for you & your family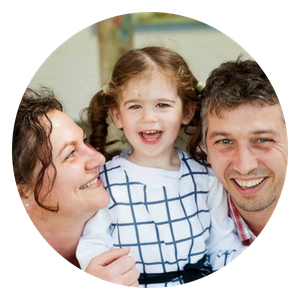 "We joined the course as at times, my husband and I are struggling with our 6-year old strong will child. I enjoyed the course from the very first day. It's well structured, tackles one issue at a time, examples are plenty and some are from Helena's real life which makes the course seem like a friendly chat among friends with the same parenting problems. It also made me feel I'm not alone in the universe and there is a way to overcame struggles.
I highly recommend this course to anyone who struggles and wants to learn a way to deal with issues without punishment. You will get help and it's easy to follow.  And bonus for us, it was a course that both my husband and I could follow in the same time, and practice together. We do feel like less annoying and more amazing parents."  Ina
You're not supposed to do this all on your own!

Where's this village everyone keeps on talking about?!!
Now's the time for you to receive the support, information & inspiration you deserve. 
Learn new strategies, understand your child's brain & reactions better, be surrounded by other amazing parents, and enjoy a more harmonious, connected and fun family together.
- Sleep
- Aggression
- Whining
- Anxieties
- Sibling Rivalry
- Picky Eating
- Separation Anxiety
- Thumb Sucking, Nail Biting
- Screens
- Sharing
- Name Calling / Rude Words
- New Baby
- Potty Training
- Medical Procedures
- Getting ready in the morning
- Teeth cleaning
- Parental Separation
And more....!
What You'll Receive In The Program:
Weekly Group Video Coaching
Enjoy weekly group coaching calls directly with me, joined by the other members.  Plus receive regular emails each week with inspiration, information & links to your videos, masterclasses &  worksheets.
Short, Easy to Digest Training Videos
Not only will I describe what to do, but I'll also show you how to implement the strategies with real life examples with my own children and role-plays of dealing with challenging behaviour.  If you'd prefer to listen, just download the audio & listen on the go.
Supportive Online Community
Be supported by myself & other parents who really understand the day to day struggles and will cheer you on as you implement the new strategies, support you in the difficulties, and share their own experiences.
What We'll Cover Together
Week 1 - Pioneering Parenting
This is the week the transformations begin!  You'll learn the fundamentals to this approach and understand why traditional discipline methods are ultimately ineffective & unhelpful.  You'll find out more about the brain & can start implementing one of the most effective strategies straight away.
Week 2 -  Playful Discipline
This is the fun week!  Play is AMAZING and you'll really see why.  Understand the principles behind using play as a discipline tool and discover a ton of easy, fun games you can immediately play with your kids.  And then see the results & have fun!
Week 3 - Encouraging Emotions
Tears & tantrums.  Find out why they are so beneficial, and see how to actually be with your child when they're having a massive cry or tantrum.  Chances are it'll be different to how your parents treated you, so it's really helpful to see this in action - as you'll see me being with my own children.
Week 4 - Supporting Ourselves
I know you know about the oxygen-mask analogy, but how often do you implement it into your day to day life? We can't be the parents we want to be if were not looking after ourselves & receiving support.  This week it's all about YOU & I'll introduce you to a revolutionary strategy to really help you navigate the highs & lows of being a mum.
Learn how to bring limits & say "No" lovingly & effectively - without shouting or 'being mean'.  Staying connected with your child during challenging times brings the greatest transformations of all.
You'll see how this works in real life with videos of me being with my son, plus I role play with another mum who's a very convincing angry child!
Week 6 - Aggressive Behaviour
The first of 3 Implementation Weeks. Now you get to focus on particular 'projects' with your children in areas that need the most attention.  This week it's all about aggression - one of the most challenging behaviours with our young children.
Week 7 - Sleep, Home & Family
This implementation week is all about focusing on bedtimes & sleep, sibling rivalry, travelling, difficult situations with other children, managing your own parents(!) about parenting your children.
Our 3rd implementation week tackles fears & anxieties.  We'll look at helping our children with their big emotions and any anxieties, including that biggie of separation anxiety.  I'll also talk about what you can do when you're having a hard time in general, and in particular if you're going through a divorce or separation.
PLUS these AMAZING Bonuses!
Learn how to partner effectively & respectfully with your Partner about parenting.  Reduce conflict & bring harmony to your relationship as well as your children.
If you're struggling with sleep, then you'll LOVE this simple 4 day program to make bedtimes better!
We started seeing changes in behaviour within a week!




My 6 year old daughter has had some tactile sensitivity to clothing, which seemed to get exacerbated with anxiety. She also had separation anxiety at school and would get really upset when we had to say goodbye. On top of this she had incessant worrying about all sorts of things, didn't like to try new things and wanted us to do so much for her.




Since that first week it has progressed even more, she now often puts on her own shoes and socks, runs into school and is willing to say goodbye and get on with her day quickly – such a turn around. On top of that she has been so much more willing to give things ago –her confidence is starting to soar and I can actually see her starting to shine like the wonderful person she is, with more kindness and self-assurance in her own capabilities.




Thanks so much Helena, for providing the information in such an easy to follow manner and giving us so many video examples of how to put it into practice."

Valeska
Sign up today.  Doors close Wednesday 9 September, 10pm.
I know it can seem a big commitment to join an online program, so I'd love to make this as easy for you as possible.
Sign up today and try out the strategies & tools with your kids.  If, after participating in the group coaching calls and watching the videos, you don't feel that they're working well for your family, simply email me, along with your completed workbooks and I'll fully refund your money back.
Learn Proven Strategies & Receive The Support You Need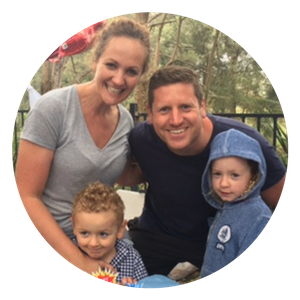 "I was at my wits end with my 3 yr olds tantrums and exhausting behaviour. I used to see tantrums as a negative thing.
Now, from doing Helena's course I really understand why tantrums happen and not only that, but I've also learned how to 'be' with my son in these moments.
Helena's approach to this course is practical, honest and nurturing.  
Thanks Helena for caring and sharing. Eoin thanks you too for teaching me how to be a better more connected mum. x"  Susan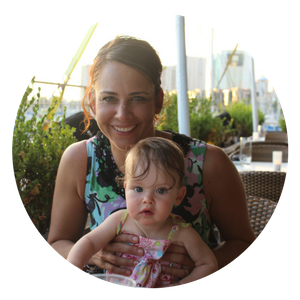 "I joined A2A as I was having difficulty with my daughter around sleep, separation anxiety and biting me.
It has truly made my parenting style fun, easier to tackle behaviours and I'm more relaxed and enjoying it rather than being up tight, angry and resentful.
I wish all parents could have access to this course. It was a lifesaver."
Amelia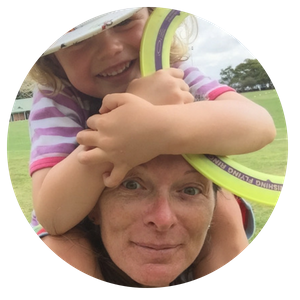 "I just wanted to say a huge, big, thank you.   I have loved the course - it was exactly what I was looking for. I had that niggling mum feeling that something wasn't quite right and with your help I was able to delve in and allow my son to have some emotions. The change in me as a parent has been positive and the change in my son has been amazing.  That amazing connection is such a gift and the best present I could give him so money very well spent.
This course should be mandatory once you have given birth!  Keep going and spreading the word for this beautiful way of parenting."  Rowena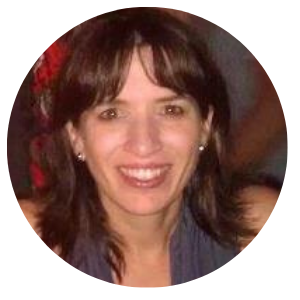 "I was getting more and more stressed and this wasn't helping my connection with my boys - so the new way of looking at our relationships  and dealing with behaviour was a 'breath of fresh air".
It was empowering, life-changing, and has dramatically improved my relationship with my boys and their behaviour is much better."
Rebecca
I'm Helena Mooney and I'm a Parenting Coach, Doula & Mum to 2 kids aged 12 & 6.
When my daughter was born I thought I'd do things 'right' and things would be easy.  Surely it can't be THAT hard?!
I imagined myself to be calm & fun & patient & kind & loving & 'fully present' with her.  Whilst also living my own life to the full.
I ended up, you guessed it(!), exhausted, frustrated & overwhelmed.
I realised I wanted to find out more.
My desire to be respectful & non-punitive, to hold boundaries and address challenging behaviour led me to do extensive research & discover incredible organisations & mentors.
I became a Parenting by Connection Instructor and an Aware Parenting Instructor.
Today, not only do I know how to parent the way I want to with my own kids, but I help other parents with their's.  And I'd love to support you too.
"My husband and I did ANNOYING To AMAZING and really loved it.




It provides a new perspective from which to understand our children's behaviour, and provides ways to respond to challenging behaviour in a way which nurtures our relationship and our children's development.




It seems uncanny that every time we watch a new video we are confronted soon after with the behaviour presented and have the opportunity to practice the approach. More often than not, we are able to see the meaning behind behaviours which once seemed exasperating and pointless, and using the simple yet powerful techniques provided are better able to support our children through challenges big and small.




If only our own parents had known about it!  We highly recommend ANNOYING to AMAZING to any parent, it is worth every cent!"

Stephany
and you will
- feel more CONFIDENT
- be INSPIRED
- UNDERSTAND why your children are being annoying
- KNOW what to do in those challenging situations
- feel SUPPORTED
- be more PLAYFUL
- have more FUN!
I had a niggling feeling that something was missing and through this course I found it... true connection with my child.




The course has given me the skills, confidence and courage to help my child navigate the start of school which I was dreading. It has been a positive experience for both of us.




Cannot recommend Annoying to Amazing and Helena enough."

Rachel