Do you ever struggle with your child's
ANNOYING behaviour?
 - Hitting
 - Siblings fighting
 - Picky eating
 - Tantrums
 - Uncooperation
 - Disrupted sleep
 - Whining
 - Talking back
 - Rude words
 - etc, etc, etc......
Are you wanting Practical, Loving, Respectful, Effective SOLUTIONS?
You're
- not wanting to smack
- not wanting to shame (you've seen that Bréne Brown TED talk!)
- not wanting to shout all the time
- not convinced about the Naughty Step
- not feeling completely comfortable with star charts and praising too much
- wanting to parent a bit differently to your parents
But you're not really sure what you're supposed to be doing instead?!
So What CAN You Do?
Introducing...
8 weeks of intensive support for you & your family
Learn:
- How to build your child's RESILIENCE
- What to do when your child has a TANTRUM
- How to reduce your child's ANXIETY
- PLAYFUL ways to DISCIPLINE
- How to SET LIMITS - effectively, lovingly & respectfully
- Ways to best respond to your child's CRYING
- Strategies to best manage your own EMOTIONS & REACTIONS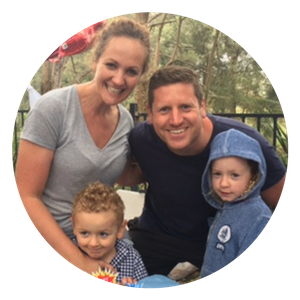 I was at my wits end with my 3 yr olds tantrums and exhausting behaviour. I used to see tantrums as a negative thing. Now, from doing Helena's course I really understand why tantrums happen and not only that, but I've also learned how to 'be' with my son in these moments.
Helena's approach to this course is practical, honest and nurturing and the good news is that there is a whole week dedicated to us as parents! How wonderful!
Thanks Helena for caring and sharing, your passion shines through this course. Eoin thanks you too for teaching me how to be a better more connected mum x
Susan (children aged 3 & 6, Sydney's Northern Beaches)
SO WHAT WILL YOU RECEIVE
OVER THE 8 WEEKS?
Pioneering Parenting


what's going on in our kid's brains, what they really need, & why this approach is different to traditional methods.

Playful Discipline


why play is so effective and lots of great game ideas

Encouraging Emotions


why crying is healthy & necessary, and how to be with your kids when they are upset and having a tantrum

Nurturing No's


how to say no and set limits in loving, respectful and even fun ways.

Supporting Ourselves & Partnering with our Partners over Parenting


this is fundamental to everything!  We look at why we find things hard, what's going on for us, and I give you practical strategies to feel calmer and reduce shouting(!).

Emotional Projects #1 - Aggressive Behaviour




Hitting, swearing, spitting, sibling rivalry, sharing

Emotional Projects #2 - Sleep & Everyday

 Activities 


Bedtime, sleeping throughout the night, picky eating, teeth cleaning, getting dressed, household chores

Emotional Projects #3 - Anxiety & Fears




Separation anxiety, fear of monsters, medical procedures, dogs, school, introduction of a new baby
PLUS
2 x Facebook Lives each week - to cater for different time zones
2 Group calls each throughout the 8 weeks.  This is the perfect opportunity to talk in-person in an intimate group of up to 6 parents and I.
Unlimited Facebook support from me and fellow parents in our Private Facebook Group.
BONUSES
Masterclasses accessible from day 1 so you can dive straight in to the key issue for you:


- Sleep & bedtimes




- Hitting


- Sibling rivalry
-

Separation anxiety

Hand in Hand Parenting's Listening to Children 7 ebooklets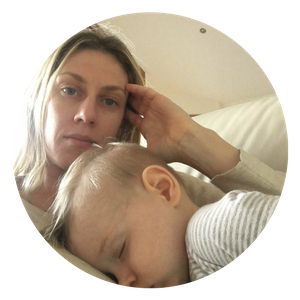 Loved Helena, she came at the perfect time before life got too hectic and I could concentrate and learn how to better raise a well rounded, emotionally stable child.
Great concepts and done in a really nice way to better understand how to look after myself and do my best as a mother.
Callie, child aged 1, Sydney
Book before 10pm, Wednesday 1 November for a one-off payment of $207

OR you can choose 2 monthly payments of $105
OR 3 monthly payments of $70
"My husband and I watched ANNOYING To AMAZING and really loved it.
It provides a new perspective from which to understand our children's behaviour, and provides ways to respond to challenging behaviour in a way which nurtures our relationship and our children's development.
It seems uncanny that every time we watch a new video we are confronted soon after with the behaviour presented and have the opportunity to practice the approach. More often than not, we are able to see the meaning behind behaviours which once seemed exasperating and pointless, and using the simple yet powerful techniques provided are better able to support our children through challenges big and small.
If only our own parents had known about it!
We highly recommend ANNOYING to AMAZING to any parent, it is worth every cent!"
(Stephany, children aged 3 and 6, Sydney, AUS)
and you will
- feel more CONFIDENT
- be INSPIRED
- UNDERSTAND why your children are being annoying
- KNOW what to do in those challenging situations
- feel SUPPORTED
- be more PLAYFUL
- have more FUN!
I joined A2A as I was having difficulty with my daughter around sleep, separation anxiety and biting me. Sometimes it would take 30 mins to put to bed at night then she would wake up every 40 mins until I was lying next to her (we co-sleep). The course is aimed at slightly older children yet I could implement the information for my (at the time) 9 month old and it worked successfully.
I feel I also have the tools, confidence and knowledge to tackle behaviour as she gets older. It has truly made my parenting style fun, easier to tackle behaviours and I'm more relaxed and enjoying it rather than being up tight, angry and resentful.
I wish all parents could have access to this course. It was a lifesaver.
Amelia (child aged 1), Melbourne
I'm Helena Mooney - a Parenting by Connection Instructor, an Aware Parenting Instructor, a Doula & birth activist.  I'm also Mum to my 9 year old daughter & 3 year old son so whilst I LOVE the theory, I KNOW the reality!
I'm originally from England, but now live in Sydney's Northern Beaches with my hubby (who you'll also get to hear about!), 5 chooks & 2 guinea pigs.
I've learned so much since becoming a mum, have grown emotionally and continue to love learning about what makes us tick & how we can apply that to our children (so they don't ideally have to wait until their 30's to 'find themselves').
This approach is loving, respectful & playful - not only for our children, but for ourselves as well!
I LOVE supporting parents in this challenging & incredible role of parenting, and I'd love to support YOU too!
Book before 10pm, Wednesday 1 November for a one-off payment of $207

OR you can choose 2 monthly payments of $105
OR 3 monthly payments of $70
"I really wanted to say how so very useful I found your ANNOYING to AMAZING course!
One of the early videos showed in real practical terms how to physically deal with a tantrum & this helped me & my family so much.
When the situation played out for me at home instead of feeling overwhelmed and irritated I was able to handle & welcome my daughter's emotional outburst in a confident way, knowing that this was a welcome release!
I loved the real life snap shots of when things go awry at home from Helena too, it makes me feel better knowing we all have the same challenges.
My husband loved listening to the Sound Cloud files on his commute to work so we could talk through the learnings. This really helped his enthusiasm levels!"
Sam (kids aged 7 & 2), Sydney, Australia
What age children do you cover?

1.5 – 9 year olds. (basically from whenever your child starts to have tantrums & big cries!)

Will you show me how to use the techniques you recommend?

Yes!   I've role-played key scenarios for you for things like setting limits, handing aggression, listening to tears, saying no in a nurturing way, being with your child during a tantrum.

AND I've got footage of me being with my son when he is having a tantrum & a cry, so you can see in real life too!

How experienced are you?

I discovered Aware Parenting when my eldest child was 10 months old in 2009 and have been following this approach since then. My daughter is nearly 9 years old so I have been fully immersed in it for 78 years.  I have also followed this approach with my son from birth. I am a founding member of the Sydney Aware Parents Group which is 5 years old and I host groups at my house on a regular basis.  I have been teaching for over 3 years and I've also attended retreats and am part of the vibrant Aware Parenting / Parenting by Connection communities in Australia and internationally. So, in summary, yes – I am very experienced in every-day parenting challenge!

When does it start & how long goes it go on for?

Monday 26 June 2017. The course runs for 8 weeks and you will 2 extra weeks to go through everything.  So a total of 10 weeks access to the program.

What training have you done to be able to teach this?

I have trained with Hand in Hand Parenting to become a Parenting by Connection Instructor and I receive ongoing support from them. I have also trained with Marion Rose Ph.D. to become an Aware Parenting Instructor and I also receive ongoing mentorship from her.

How will the Group Calls work?

I will schedule a series of group calls using Zoom web-conferencing technology (www.zoom.us), where you can participate via video.  These calls will have a max of 6 participants and you can book in to 2 of the calls throughout your time in the course.

What if I want to find out more information?

Please contact me at helena@birthandparenting.com.au if you would like to ask any questions or book in a 1:1 consultation.  I look forward to hearing from you!