Transform drop-offs and help your child with Separation Anxiety
It's just the worst, isn't it, when your child is clinging desperately to you, begging you not to go.
When they're crying.
When the (lovely) teacher or educator is holding onto them so you can leave.
When you can hear them wailing for you as you walk away.
It's even worse when you just don't know what to do.
But there ARE things you can do that will make drop-offs SO much better.
You'll gain tangible strategies to help your child, not just be happier at drop off, but more confident and resilient when they are away from you
- Learn simple, fun, high effective games and how they are some of the best parenting tools you can use
- Understand why crying is so helpful and how to be with your child when they are feeling anxious
- Learn strategies to do both at home and at the point of drop-off to make separation easier
- Feel more confident in helping your child with this highly emotional fear
- Gain ongoing access to this masterclass so you can refer back to it at any time
Attend live & bring your questions.  If you can't be there in person, send them to me and I'll answer them in the class for you to watch afterwards.
Leave feeling empowered, confident and armed with awesome strategies to implement straight away - all for just $35.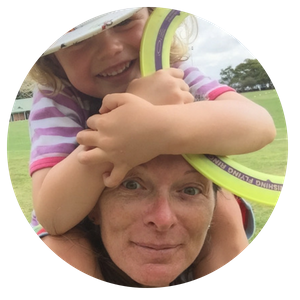 "I just wanted to say a huge, big, thank you.  The change in me as a parent has been positive and the change in my son has been amazing.  That amazing connection is such a gift and the best present I could give him so money very well spent.
Keep going and spreading the word for this beautiful way of parenting."  Rowena (son aged 6)
I'm Helena Mooney and I'm a Parenting Coach, Doula & Mum to 2 kids aged 10 & 4.
I clearly remember how awful it was when my daughter started pre-school & then school and how she was so upset when I left.  How much she would cling to me, cry and call out after me.
I felt like just the worst mum possible.
I just didn't know what to do.
But now I do!  Now I know what works for my own children, and for those whose parents I support.
And I'd love to share this with you too.
I'm a Parenting by Connection Instructor and an Aware Parenting Instructor, so the approach I offer is respectful, loving, emotionally-aware, and highly effective.  It's also fun!